Life at Central
Life at Central is more than specialist training and supporting study modules. When you join Central, you also join a family. Read stories from current students on our degree courses about their day-to-day lives at Central.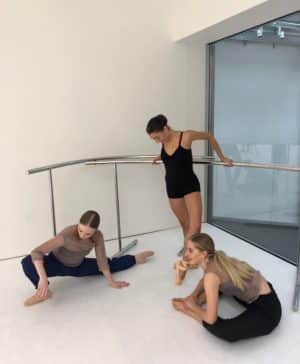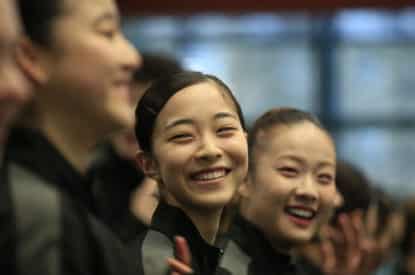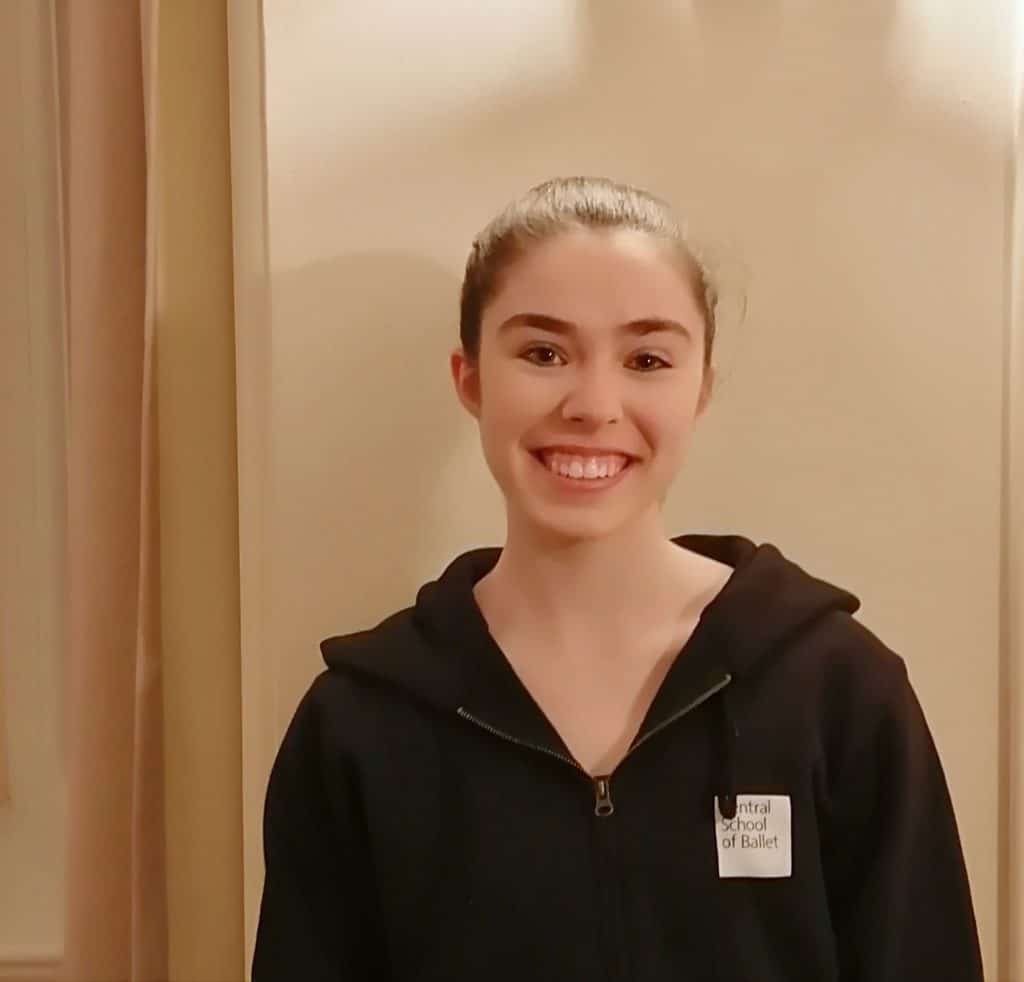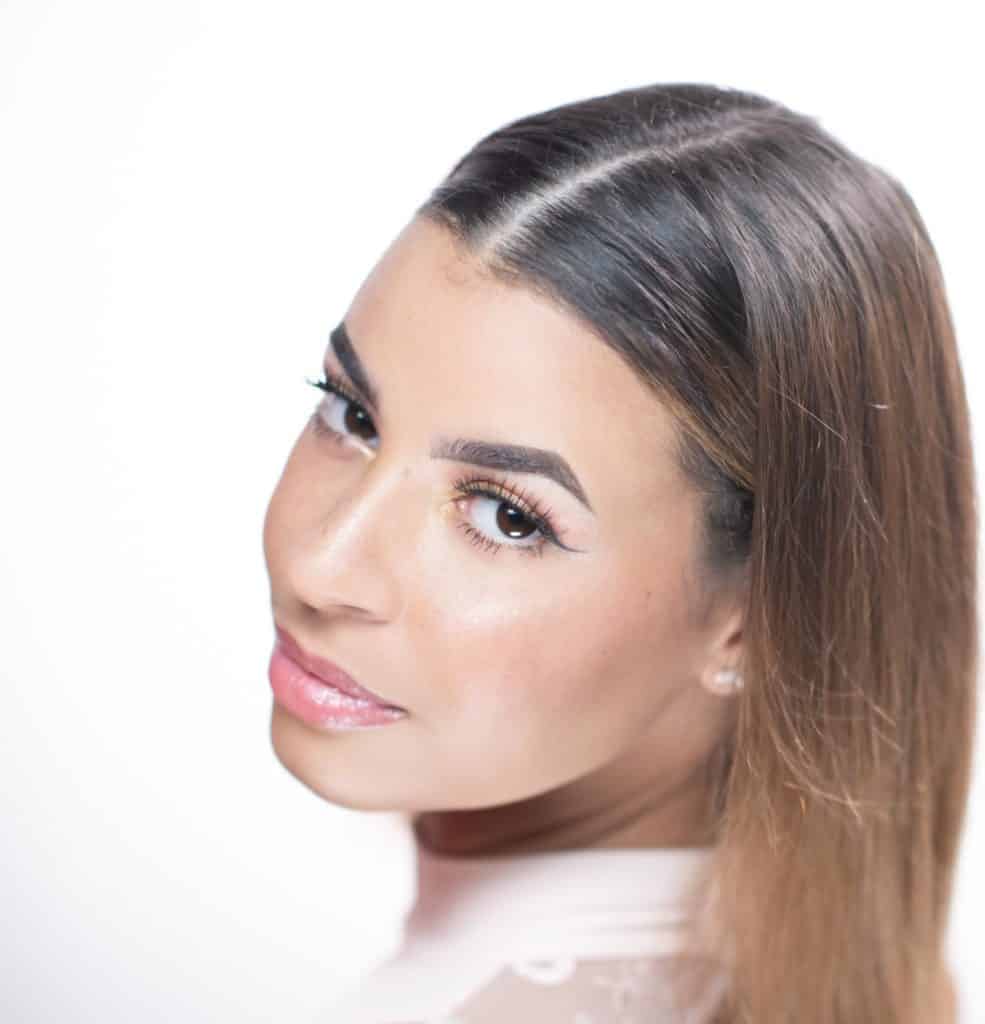 First Year, Anna McCoy from Northern Ireland
Second Year, Aaron Porter from Scotland
Third Year, Camille Rene-Waterhouse from Canada
First Year, Anna McCoy from Northern Ireland
Central provides a range of performance opportunities, experience of working with different choreographers, and connections within the dance industry and wider artistic field to help guide student dancers towards our chosen profession – this is why I applied to Central for professional dance training.
I was also attracted to the wider course content including different dance styles, singing, choreography and more, enabling students to become versatile, knowledgeable, and well-rounded. The academic part of the course is important to me too, as it is a BA (Hons) degree course. It is very important to have academic qualifications, it broadens your knowledge creating a better understanding of your passion!
I am loving every second of training at Central as it is such a warm, encouraging atmosphere, allowing me to develop as an intelligent dancer, thinking for myself whilst being an independent artist. I am also learning to dance with my peers as a group. The progression in my first term here has been immense in terms of strength, technique and artistry. Learning that the eyes are essential, with the ability to connect with the audience has been informative. The classes here are extremely focused, always with an aim or outcome, never leaving me feeling lost or unsure as to what I am striving to achieve.
Living in London is such a dream. Being able to explore and see what this city has to offer is monumental whilst having new independence is really exciting. London is whatever you want it to be, the opportunities are vast, and you are only a tube ride away from something interesting to experience or see. From doing my own Pilates session in Hyde Park to sitting on the steps outside the Royal Albert Hall listening to the Last Night of the Proms, after one term I have made memories to last a lifetime.
Second Year, Aaron Porter from Scotland
I applied to Central as I wanted to train at a school that provided amazing ballet training but also offered tuition in other dance styles to make me a more versatile dancer. Central has all this to help develop into the best dancer possible for my future career.
I have found my training in Year Two challenging and it has pushed me beyond my comfort zone, but I have made great progress and improved at a fast rate due to the wonderful teaching and feedback from all the tutors at Central. Also, having the opportunity to study multiple styles including Contemporary and Jazz has allowed me to become a much stronger dancer while also enhancing my core ballet training.
Third Year, Camille Rene-Waterhouse from Canada
Resmi Malko, my second year ballet tutor, was highly influential in my decision to apply to Central. Resmi saw me perform in the Genée International Ballet Competition and suggested that I audition for a place at Central. I was already aware of Central's reputation as an excellent ballet school, with high calibre teaching staff and realised it was an excellent fit for me. The extremely high level of classical training as well as the additional classes in Jazz and Contemporary were particularly appealing, to help further my training and to help me achieve my ambition of becoming a professional ballerina. I was also fortunate that at the same time my parents were looking to return to England to be near our family.
The training at Central has really challenged me as a dancer. Before joining Central I had never taken Jazz classes and the Contemporary techniques I have experienced in class are new. Also, the classical training is at such a high standard that it really pushed me to improve and I was able to strengthen my technique very quickly. This year's final year classes have introduced what it would feel like to be in a professional ballet company and prepared me for auditions, teaching me to improve so that I stand out as a dancer. I am looking forward to the Ballet Central tour, and the experience of working with different choreographers and the opportunity to improve technique through their repertoire.
"When I graduate my ambition is to have the chance to work with influential artistic directors and choreographers such as Wayne McGregor and Matthew Bourne. "
"Moving to London seemed like a huge step at 16, such a young age, but having the support from my friends and the team at Central my move to London was much easier than I anticipated. I live in a student residence with my other classmates and have had such a great time. We are like one big family and all look out for each other. "
"I find living in London so exciting, even though I was born here I left when I was very young, so it feels like I'm experiencing London anew. Everything is fast paced and there are so many things to see and do, from museums, theatre to restaurants. London is easy to navigate, really accessible, and the transport system is amazing. "