Graduate Success
Central graduates find employment in contracts, apprenticeships, and full-time jobs in a variety of leading international dance companies and musical theatre productions, including Matthew Bourne's New Adventures, Scottish Ballet, Ballet Black, Phantom of the Opera and Nederlands Dans Theater.
Kanika Carr image by Sebastian Hughes, Dane Hurst image by Nick Guttridge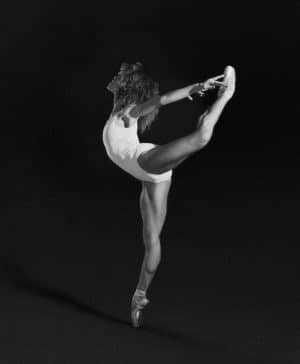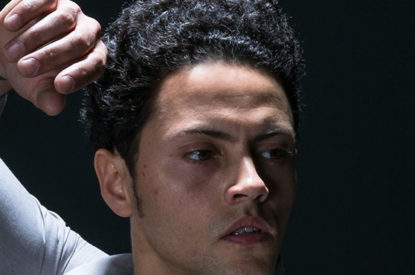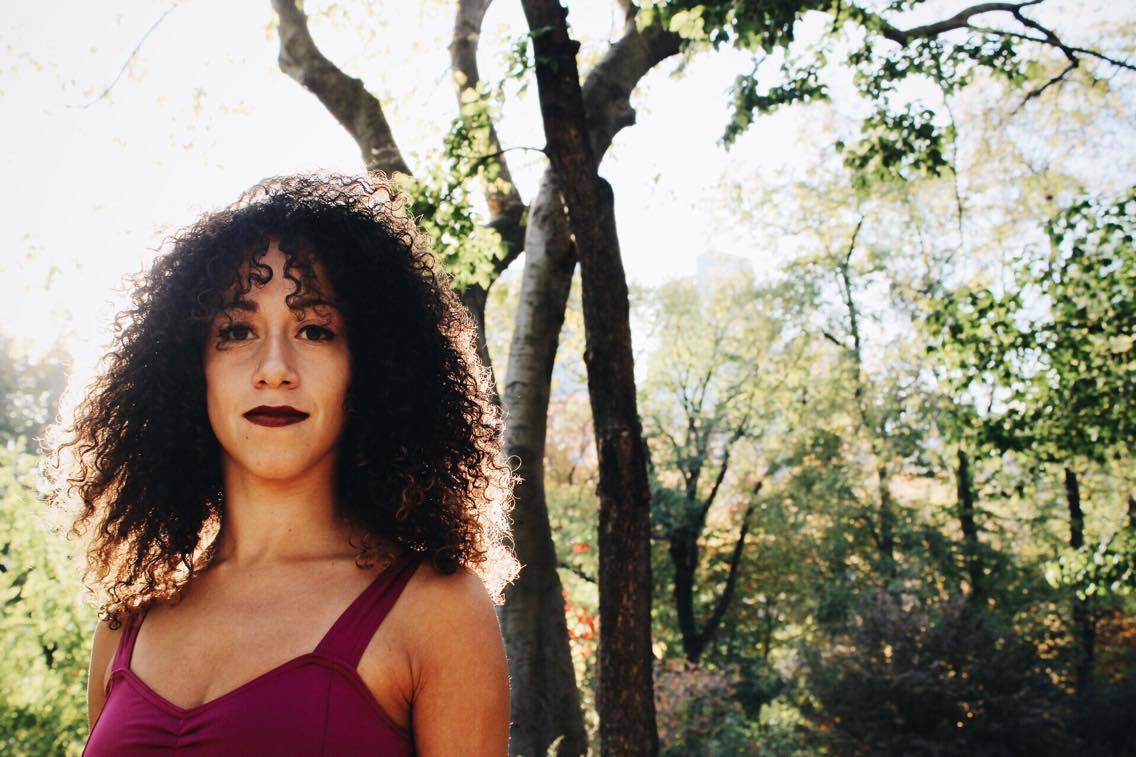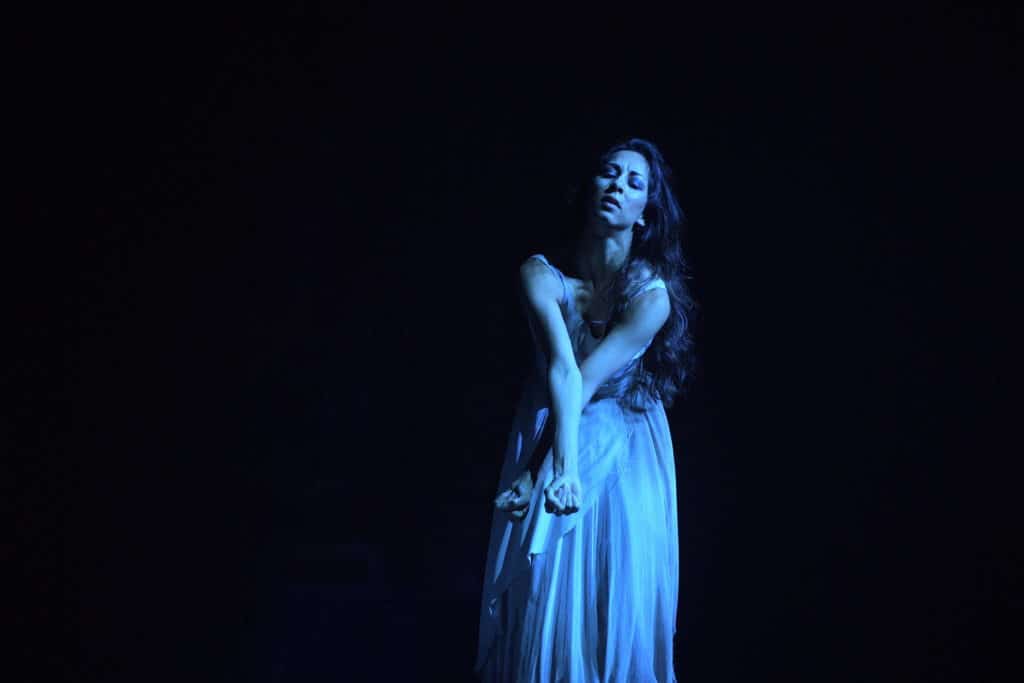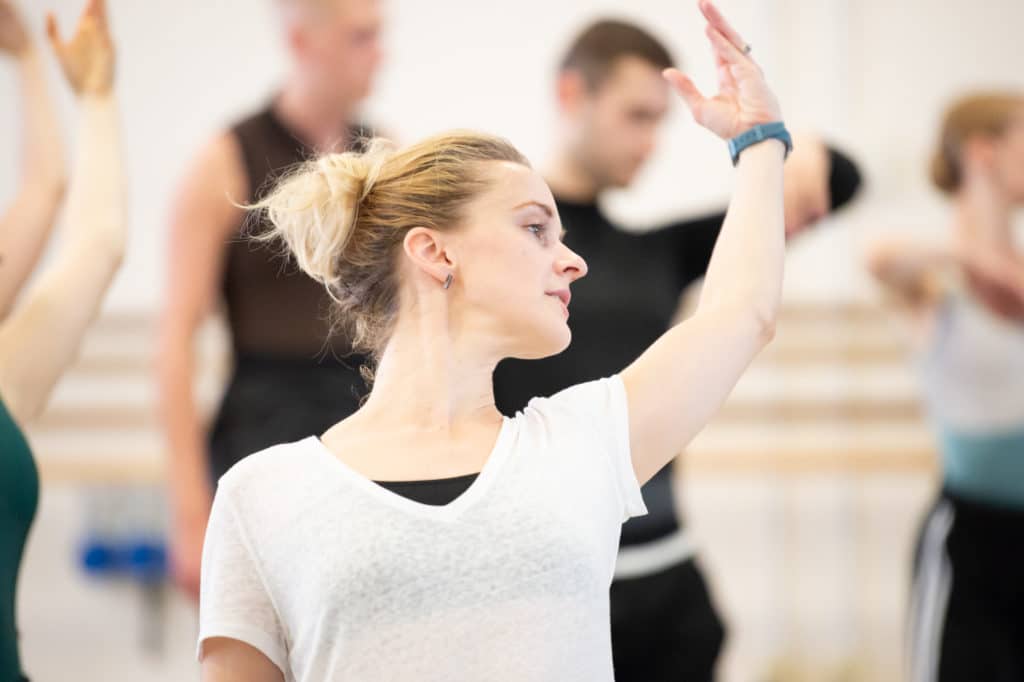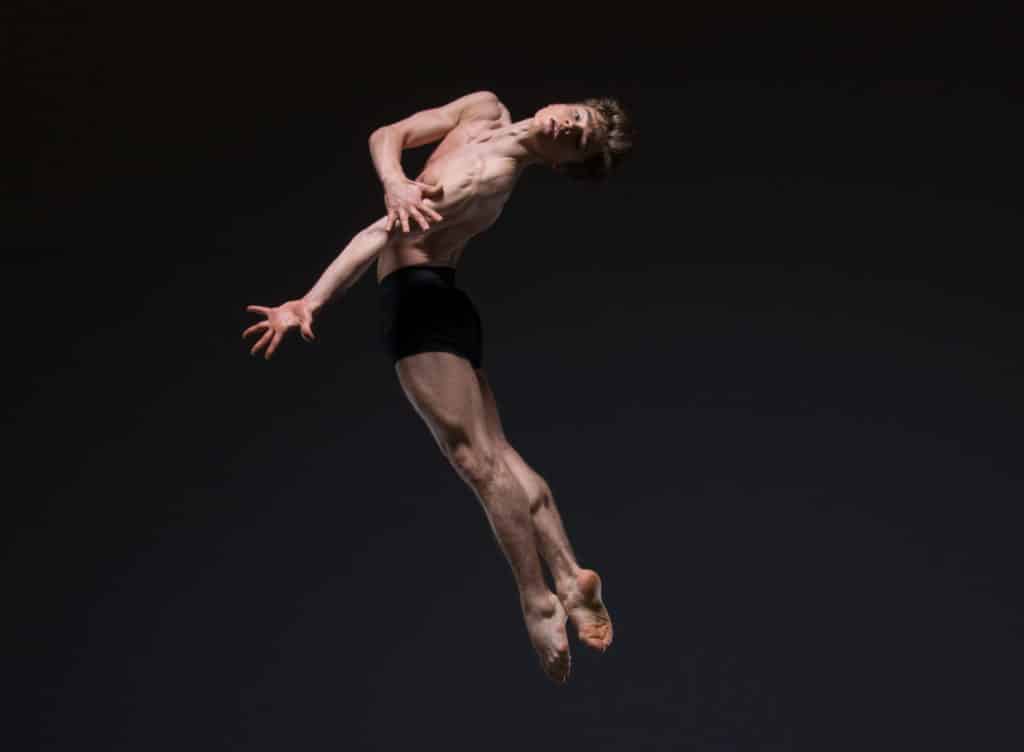 Kanika Carr
Kanika Carr graduated from Central School of Ballet in 2010 with a BA (Hons) Degree in Professional Dance and Performance. She danced with Ballet Black for six years before joining Dance Theatre of Harlem in New York. After returning to the UK, she then performed with The Lion King West End for two and a half years.
Highlights of her career include working with choreographer Mark Bruce in 2015 for a piece with Ballet Black and performing at The Lion King's 20th Anniversary show in 2019.
Image by Nicholas Rose
Sarah Kundi
After graduating from Central School of Ballet in 2004, Sarah Kundi commenced her first working contract with Northern Ballet, dancing in numerous David Nixon productions. After four years, Sarah returned to London to dance with Ballet Black, exploring her versatility as an artist through choreographers including Will Tuckett, Christopher Hampson and Arthur Pita. After five seasons with Ballet Black, she took a year out to focus on teaching. At the end of this freelance year, Sarah signed a contract with English National Ballet and has danced in many roles as First Artist of the company.
Sarah is due to begin Teacher Training with the Royal Ballet School while continuing her performance career with English National Ballet.
Image by Laurent Liotardo
Sophie Laplane
Franco-British choreographer Sophie Laplane debuted her choreographic skills under the leadership of Scottish Ballet CEO/Director Christopher Hampson. Her first short work, Oxymore, showcased at the Edinburgh Festival 2013, and was hailed as an immediate success by the critics. She has since presented several works for Scottish Ballet in large scale theatres in Scotland and internationally. In addition to works created for Scottish Ballet, Sophie has created various independent pieces, including Click! for Ballet Black at the Barbican, Vis-à-Vis at the New York Choreographic Institute, and Watusi for the National Youth Ballet UK at Sadler's Wells Theatre, London.
Prior to her career as a choreographer, Sophie danced with Scottish Ballet in Classical and Contemporary roles with internationally renowned choreographers.
Harris Beatie
Harris Beattie from Aberdeen graduated from Central School of Ballet in London in 2018 with a BA (Hons) Professional Dance and Performance. While he was a final year student at Central he was the first ever competitor to win all three top awards at the prestigious Genée International Ballet Competition 2017. The competition, run by the Royal Academy of Dance, took place in Lisbon and concluded on 16th September at the city's Teatro Camões.
Harris was 18 when he won these respected global awards: the Gold Medal, the Margot Fonteyn Audience Choice Award and the Choreographic Award for his Dancer's Own variation Torn. He was the first dancer in the 86 year history of the competition to achieve all three.
The competition regular attracts the world's finest young dancers from countries all over the world and is judged each year by the dance industry's most influential choreographers, directors and dance leaders. Success at the Genée International Ballet Competition is considered a springboard to employment in top dance companies. Harris is now employed as an Artist with Northern Ballet.
"I had some truly inspiring teachers during my time at Central School of Ballet. My fondest memories are of touring and performing with my classmates as part of Ballet Central in my third year. Thanks to the choreographers I was able to work with for the Ballet Central tour, Central was the perfect stepping-stone to a professional career."
"My time at Central was a vital phase in my pre-professional career during which I gained the knowledge and tools necessary to pursue a career in ballet. The school excels in producing dancers who are passionate about their art, creatively versatile and surpass an understanding of artistry."
"The MA Choreography course has enabled me to further define who I am as a choreographer and develop my individual style. I have gained confidence, learning new leadership and collaborative skills, and have also gained an insight into the skills required for career management as a freelance choreographer."
"I am thrilled to have taken part in the competition. I have to thank all at Central and Resmi Malko my ballet tutor in particular for his enthusiasm, passion and support; and to Karen Berry at Danscentre for her continued assistance in my development as a dancer. "
Graduating Class of 2021
We are proud to share that, despite graduating under challenging circumstances, most of Central's 2021 graduates have secured professional employments contracts or further training opportunities with premier dance companies across the world, including: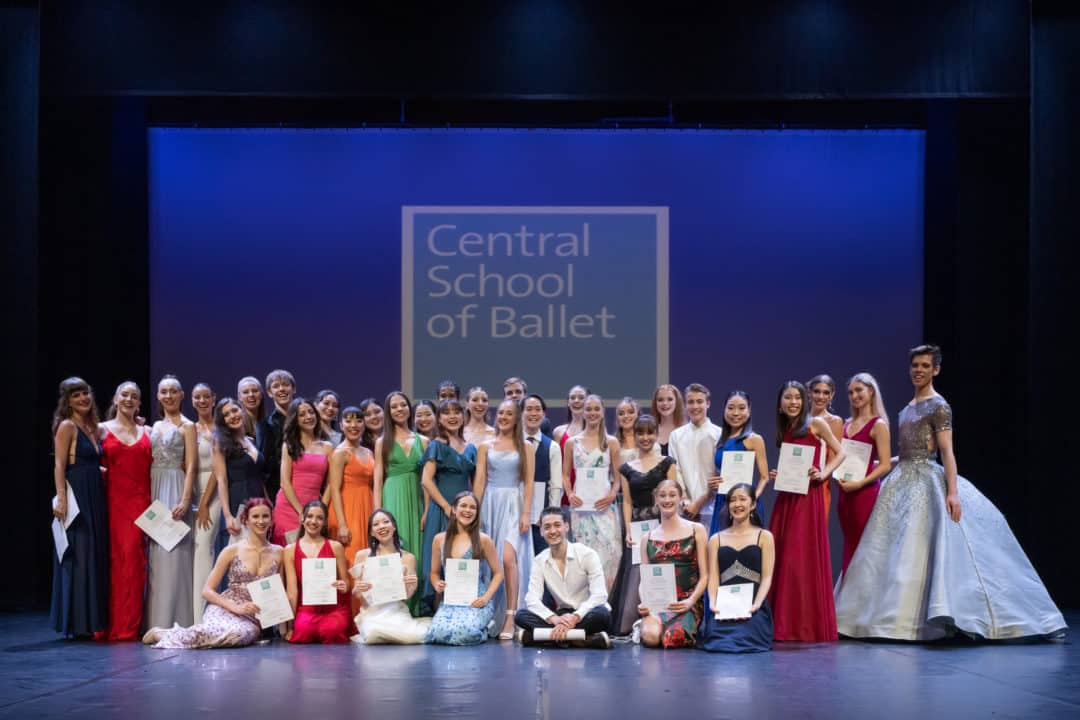 | | | |
| --- | --- | --- |
| Angela Albonetti | Orlando Ballet | USA |
| Samuel Banks | Northern Ballet Graduate Scheme | UK |
| Alessia Bartoletti | Northern Ballet Graduate Scheme | UK |
| Viola Betti | Connecticut Ballet | USA |
| Jessica Crompton | Matthew Bourne's New Adventures, Nutcracker Tour | UK |
| Ellise De Andrade | Northern Ballet Graduate Scheme | UK |
| Lucy Gerrard | Northern Ballet Graduate Scheme | UK |
| Arisa Haruki | EBB Junior Company | France |
| Aoi Hirata | Junior Company Francois Mauduit | France |
| Owen Horsford | Arts Ballet Theatre Florida | USA |
| Olivia Johnstone | MA at London Studio Centre | UK |
| Koharu Kawakami | Ballet Victoria | Canada |
| Sakura Kawamura | Ballet Jorgen | Canada |
| Risa Maki | Jasmin Vardimon 2 | UK |
| Mimi Marchesona | Ballet Tuscon | USA |
| Xholindi Muci | New English Ballet Theatre | UK |
| Camille Rene-Waterhouse | Etoile Ballet Theatre | Italy |
| Sakura Sato | Junior Company Francois Mauduit | France |
| Kotone Sugiyama | Northern Ballet Graduate Scheme | UK |
| Mayuko Suzuki | New English Ballet Theatre | UK |
| Ainsley Waguespack | Ballet Cymru Pre-Professional Programme | UK |
| Sophie Woodbridge | Northern Ballet Graduate Scheme | UK |
| Sabrina Wyllie | Ballet Cymru Pre-Professional Programme | UK |
| Aina Yano | Arts Ballet Theatre Florida | USA |
| Matteo Zecca | Arts Ballet Theatre Florida | USA |
Performance and Partnerships
Central aims to provide opportunities for students to perform with leading dance companies during the final year of the undergraduate course. This professional performance experience, alongside the Ballet Central tour, prepares students for future employment.
In 2016 Central established a Student Associates Programme with Matthew Bourne's New Adventures Company and this will continue depending on the production and performance plans of New Adventures. The Programme typically selects two students from Central's final year cohort to work with New Adventures on a specified production. In 2016 students rehearsed and then performed in The Red Shoes; in 2017 the two selected Central students had the benefit of working with the Company on Cinderella; and in 2018 the two students took part in the New Adventures' production of Swan Lake. New Adventures has a long history of employing dancers who have graduated from Central School of Ballet. Christopher Marney, Central's Artistic Director, is a former Principal Dancer with New Adventures and Matthew Bourne is Artistic Advisor for Central School of Ballet.
Other recent performance opportunities include students performing with selected English National Ballet productions. In 2019 Two Central students performed in ENB's renowned production of the Nutcracker at the London Coliseum in 2019. And six male students from the Second and Third Year undergraduate cohort were given the chance to perform alongside ENB Principal Ballerina Alina Cocojaru in Frederick Ashton's iconic Marguerite and Armand in Alina's self-titled show at Sadler's Wells.
Northern Ballet's 50th anniversary gala in January 2020 provided another example of this type of professional experience when two students were chosen to perform the enchanting Fireside Pas de Deux from Central founder Christopher Gable's Cinderella, originally choreographed for Northern Ballet during Christopher's time as Artistic Director.