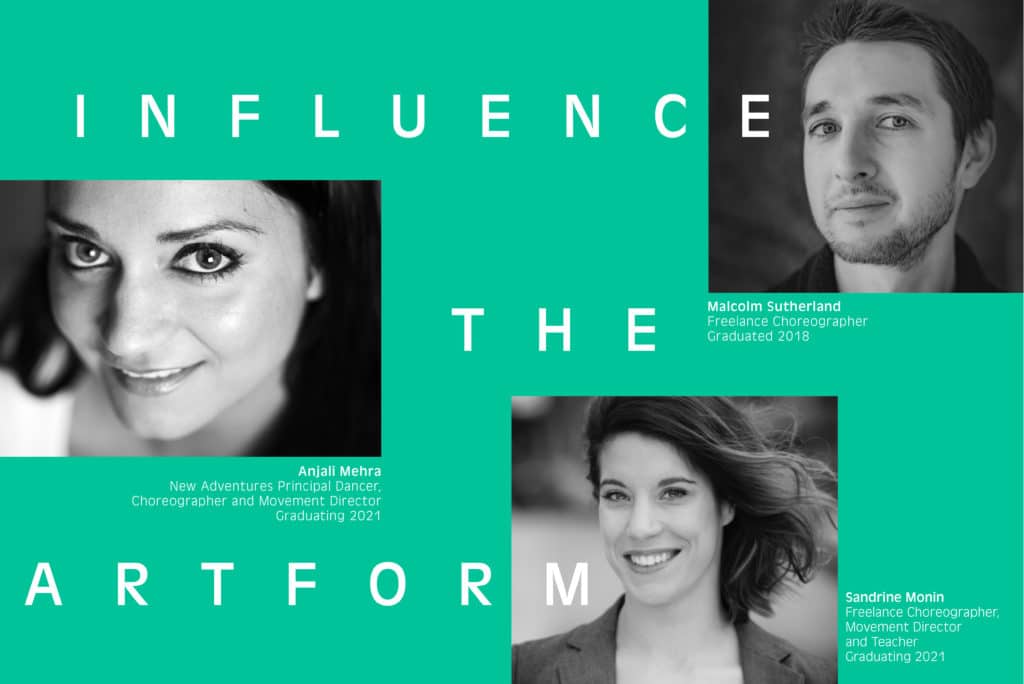 The MA Choreography course is designed for professional choreographers who wish to develop their choreographic profile and professional skills.
Entry Requirements
Professional dancers and emerging choreographers with an existing choreographic portfolio
Course Length
Four terms commencing in January
Open Days
To be announced
Tuition Fees
£9,978 for UK students; £21,200 for overseas students
Application Dates
Applications for January 2023 entry open soon.
Degree validated by University of Kent
Course Outline
Established in 2011, Central's MA Choreography course is designed for professional choreographers who wish to develop their choreographic profile and professional skills. The course has been specifically developed for its flexibility, allowing students to develop critical reflection and research linked to the making of choreography while continuing to work as either a freelance dance practitioner or a dance company member. The focus of the MA in Choreography is choreography and research, and involves the development and refinement of prepared material for studio or theatre-based performance. The course is unique in providing a specialisation in ballet, although there is scope within the course for traditional practices, both past and current to be redefined, expanded, and developed. Students are given the opportunity to investigate the process of choreography by interrogating, identifying, developing, and modifying their existing skills. On successful completion of the MA, graduates will have had an opportunity to develop their own creative and artistic voice and will have increased their choreographic portfolio. Many of our MA graduates have further developed their careers within the dance profession, taking up leadership roles and contributing to the artistic development of UK and international dance companies.
Central School of Ballet is seeking self-registration as an independent Higher Education Provider with the Office for Students and anticipates becoming independent by 1 August 2022 (rather than the 2023 exit date formerly published on our website). Our courses will continue to be validated by the University of Kent and we will work to ensure this transition has no impact on the learning experience of our students. Updated Central School of Ballet's Policies and Procedures for the academic year 2022 – 2023 are currently under review and will be made available in due course. If we do not self-register by 1 August 2022, our existing and new students will continue to be registered with the Conservatoire of Dance and Drama under their existing Policies and Procedures.
Please note that Central School of Ballet will not be running a PGDip course for January 2022 applicants.
Potential impacts of Covid-19 on the delivery of Degree Courses
Central School of Ballet is following Government and Public Health guidelines in relation to the pandemic and it may be necessary to make adjustments to the delivery of courses to ensure the safety of students and staff.
Attend an Open Day
The MA open days can be a chance for prospective students to visit Central's new premises, The Countess of Wessex Studios in London's South Bank area in Southwark. This will provide an opportunity to see the new facilities available and to find out more about the course. The dates and arrangements can be set once Covid-19 restrictions have been lifted. The open days will be specifically arranged for those students planning to apply in the following academic year.
Entry Requirements
The MA is aimed at professional dancers and emerging/mid-career choreographers with an existing choreographic portfolio, such as mid-career dance artists from a classical or contemporary dance background. The student candidates will be skilled in dance performance and will possess a BA (Hons) degree in an appropriate subject, such as dance from a professional training course. Candidates not holding a BA (Hons) will be able to apply for recognition of prior learning (RPL). This will require the applicant to possess the experience and understanding of a comparable level gained in a professional dance company or vocational school. Candidates must submit examples of their choreographic work digitally and attend an interview.
Overseas Applicants
Central welcomes applications from overseas students to the MA course.  Applicants should follow the How to Apply section and note the tuition fees for non-UK students.
How to Apply
Step 1
Applications for January 2022 entry are now closed.
Begin your application form and prepare to submit a personal statement no longer than 6000 characters, links to past choreographic work and a recent headshot alongside details of your training and career history.
Step 2
Those candidates who meet the entry requirements will be invited to an interview.
Step 3
Course offers will be made within 14 days of the interview. Note the course entry date is January.
Step 4
For more information about the course, please contact the MA Course Lead Susan Kempster (susan.kempster@csbschool.co.uk) who can arrange a meeting with you to give further details and discuss your queries and interest.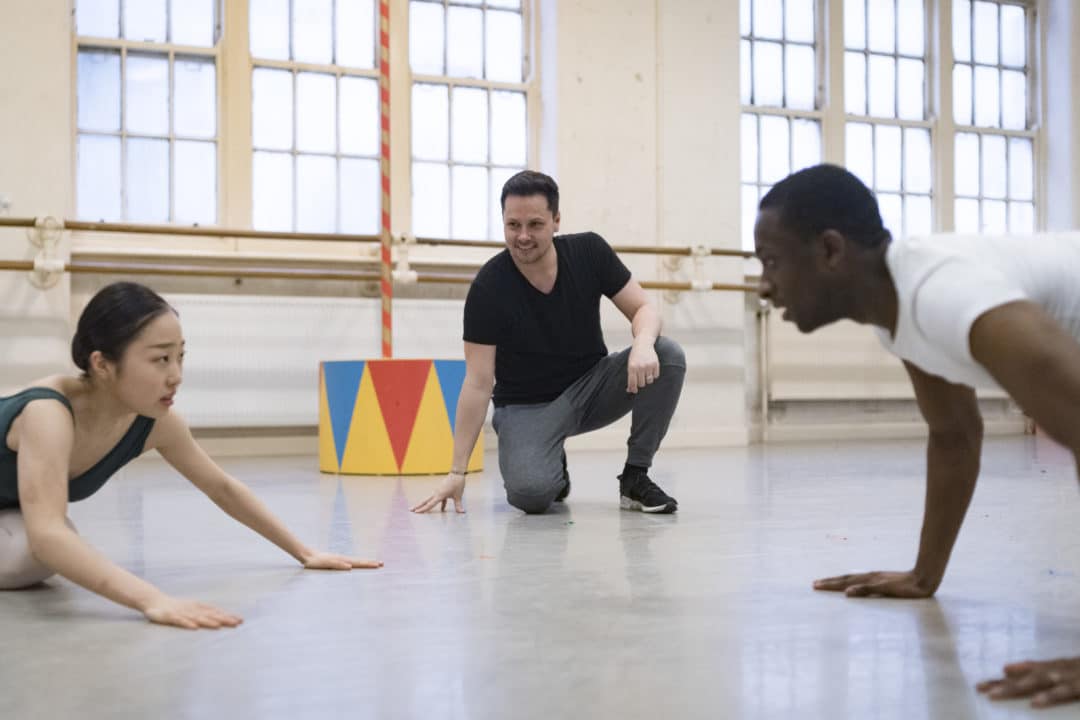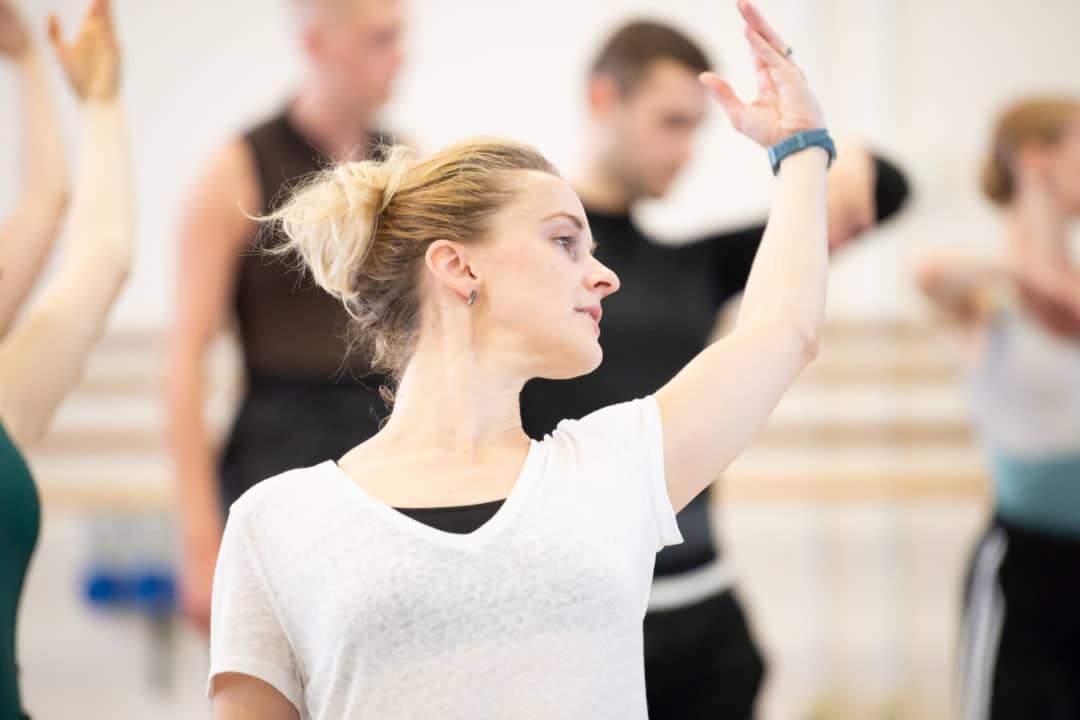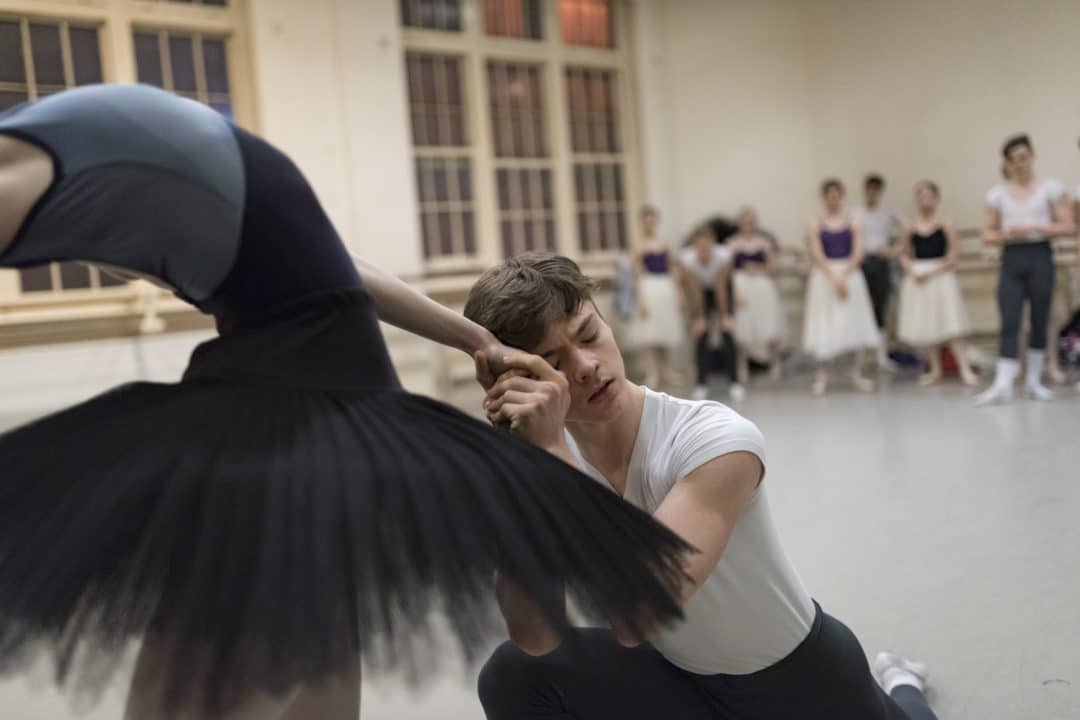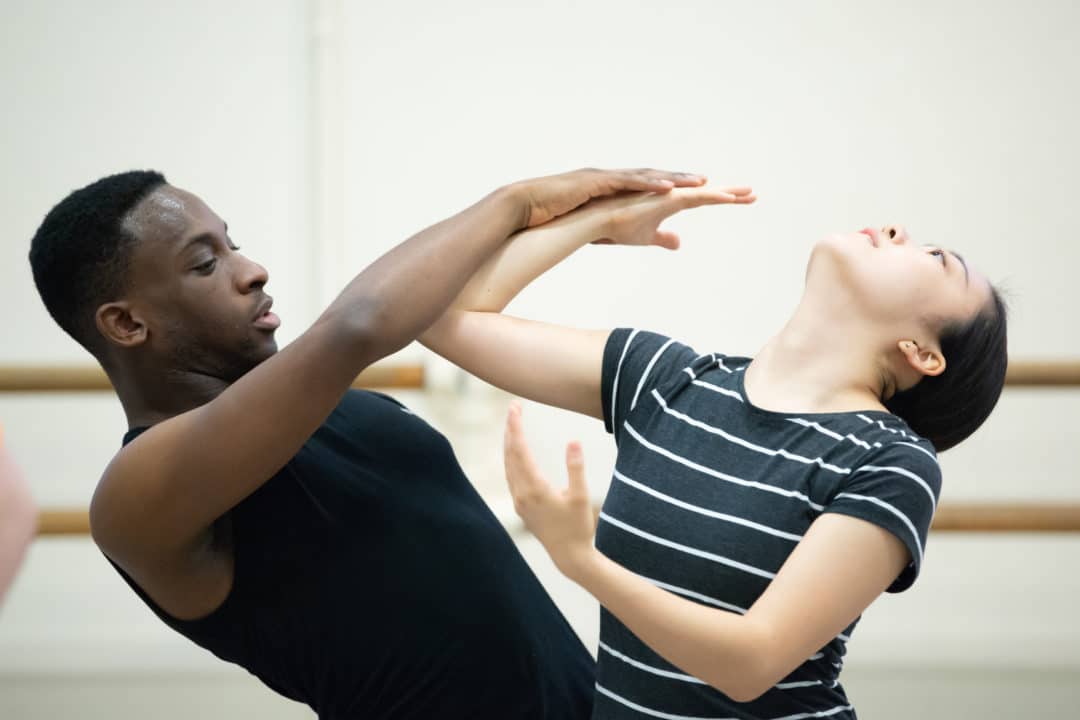 Tuition Fees
Entry in 2022
Tuition fees for Central School of Ballet are set by the Conservatoire for Dance and Drama. The tuition fees for UK postgraduate students on the four term MA Choreography course are £9,590.
The Conservatoire is a publicly funded institution which is registered with the Office for Students. You may be eligible for financial support, see Funding and Bursaries below.
Overseas Students
The tuition fees for all overseas postgraduate students will be £20,583 for entry in January 2022, to cover the four terms of the course.
Funding and bursaries
Funding for UK students
A Postgraduate Master's Loan can help with course fees and living costs while you study a postgraduate master's course. Funding for postgraduate loans is different if you normally live in Scotland, Wales, or Northern Ireland, see the Student Funding pages on the UK Government website Postgraduate loan UK Government.  The loan is paid directly into your bank account at the start of each term. You will have to pay the loan back.
Bursaries
Depending upon your individual circumstances, bursary support may be available. The Central School of Ballet in-house bursary fund is open for applications twice a year, once in the autumn term and once in the spring term. Awards are made in line with the school's student support policy and the available funds. For UK applicants there could be an opportunity during the application process to apply for funding from the Leverhulme Trust.
Term Dates
The MA course commences in the spring term in January. Central's academic year commences in September and consists of three terms; the autumn term runs from early September to mid-December, the spring term from January to March/April and the summer term from April to mid-July. Download the term dates for the current academic year.
Student Support
Central has a long tradition of providing a comprehensive range of support services for students to support wellbeing and optimal performance.
All Central's teaching and support staff are selected for their openness and expertise in their field. The MA Course Lead oversees work and progress across the course and provides guidance towards the appropriate source of support. We encourage open discussions about progress on a regular basis.  We aim to provide the support and services to ensure that the highest level of individual care is offered.
Services provided to students include:
Support for students with disabilities
Counselling and guidance for mental health and wellbeing
Financial assistance
Academic support
Disability and learning support
Central welcomes students with different abilities and additional needs. Central will support those with learning difficulties and disabilities to enable them to access the audition and course. So that each student can reach their fullest potential and meet personal goals, Central recognises that close personal and learning support is required and necessary.
Professional Development and Contextual Studies
The students enrolled on Central's degree courses develop an exceptional range of skills and experience during their time at Central. This is due to a meticulously planned curriculum which integrates practical training with professional development modules that provide opportunities for research, career planning, goal-setting and contextual studies.
Student Life
Central offers rigorous degree level training in a range of skills that are both relevant to, and coveted by, the modern dance industry and we provide this in an environment which is positive, nurturing, supportive and encouraging.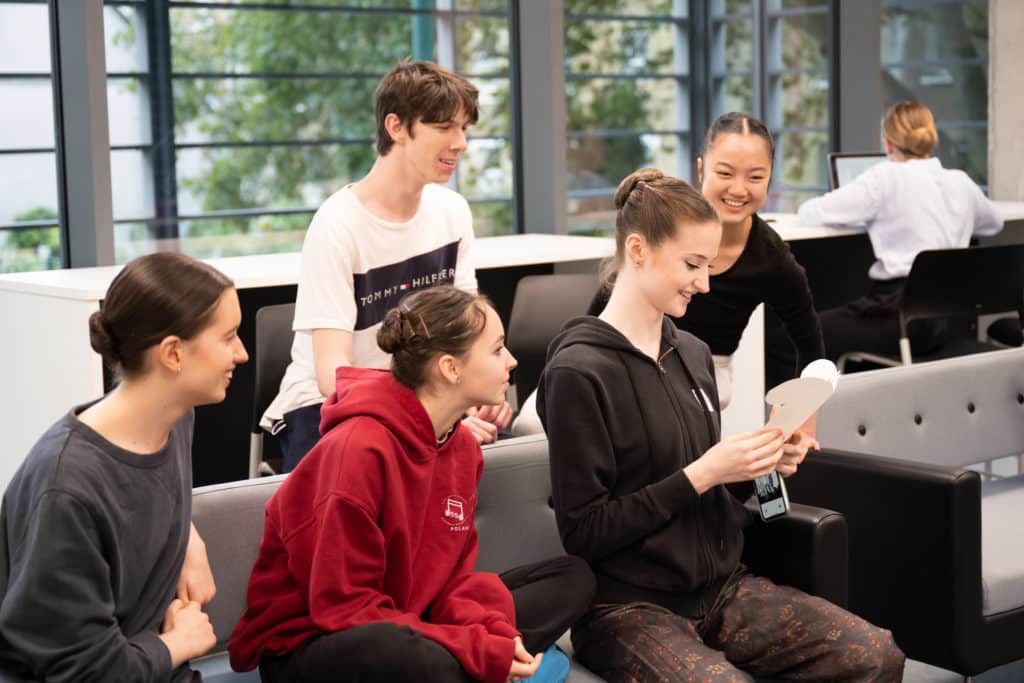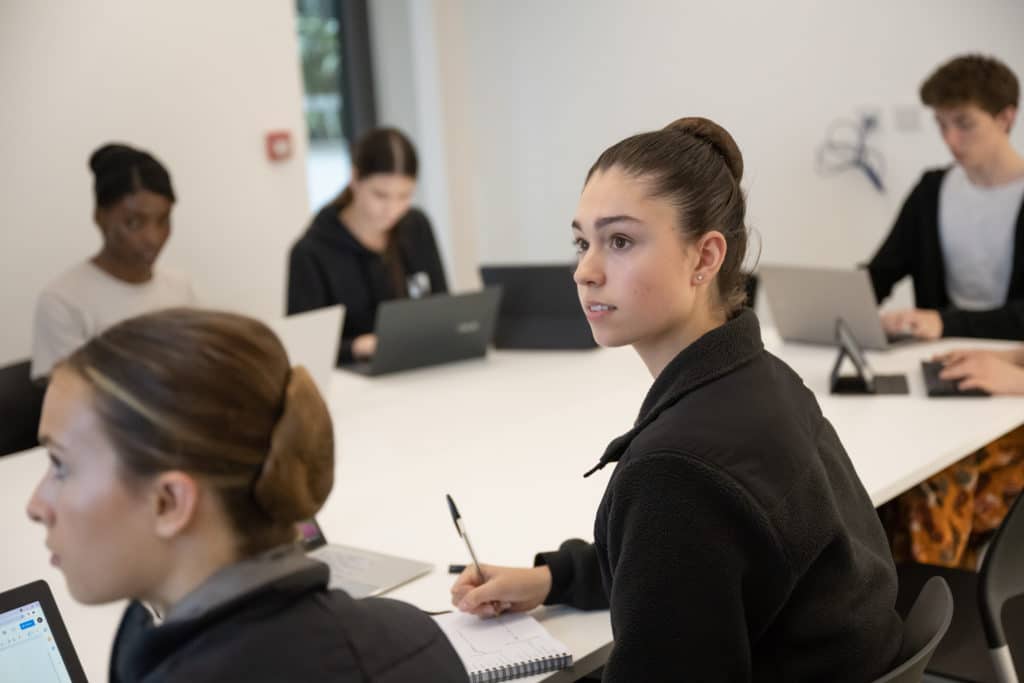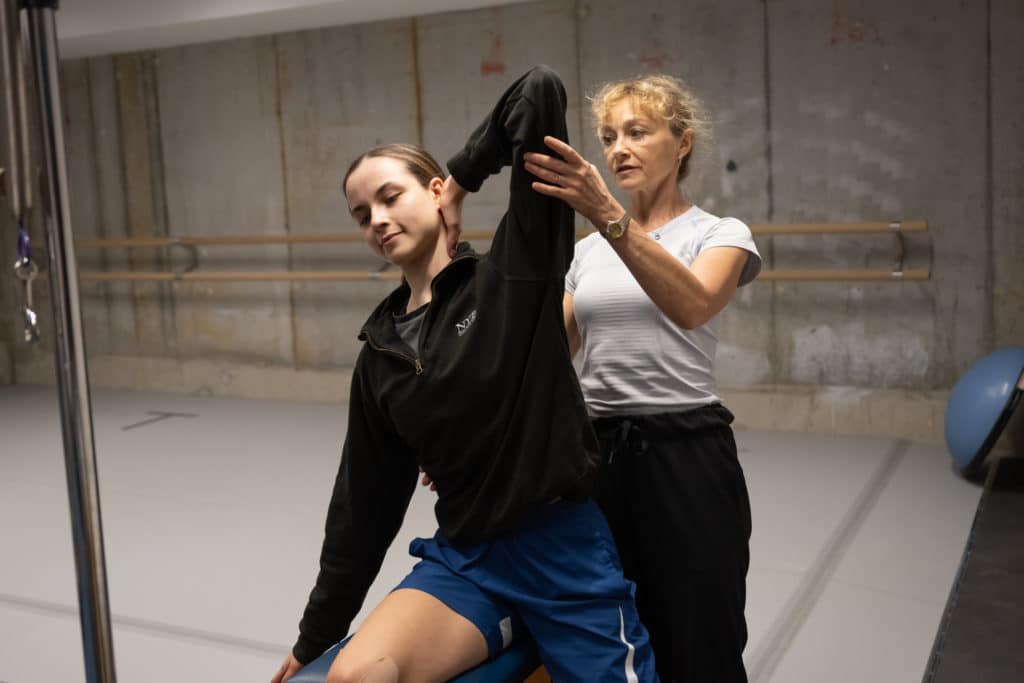 Graduate Success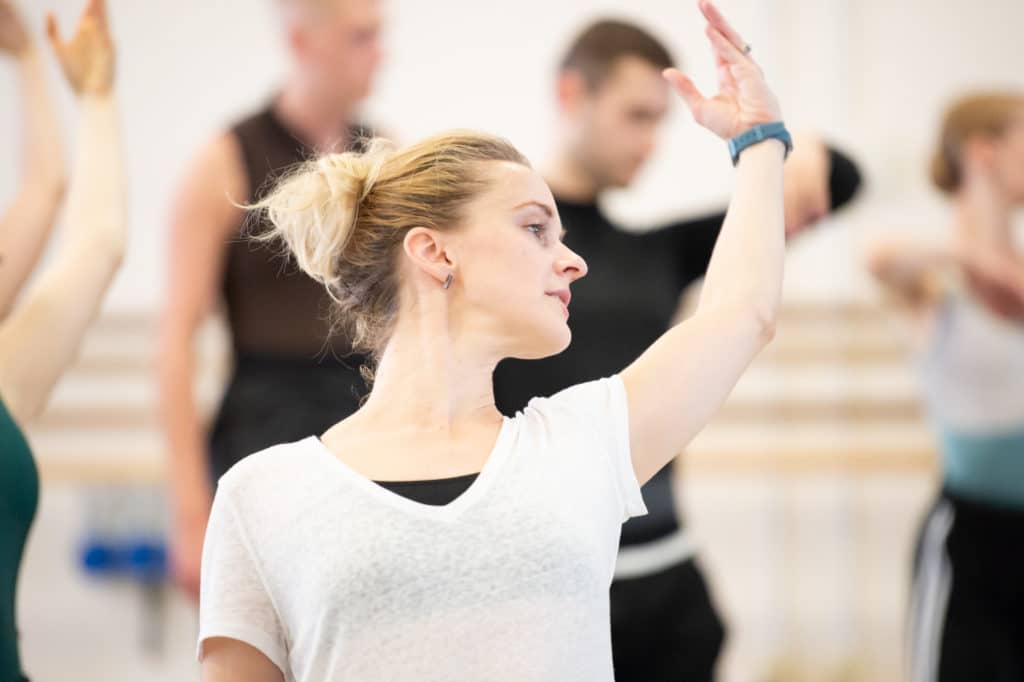 "The MA Choreography course has enabled me to further define who I am as a choreographer and develop my individual style."
Sophie Laplane, Resident Choreographer at Scottish Ballet