Assisted Application Scheme
Our Assisted Application Scheme is designed to offer an additional level of support and guidance to eligible applicants. It is intended to ensure that barriers, do not limit the ability of talented dancers in applying to our undergraduate courses and achieving a career in dance and performance.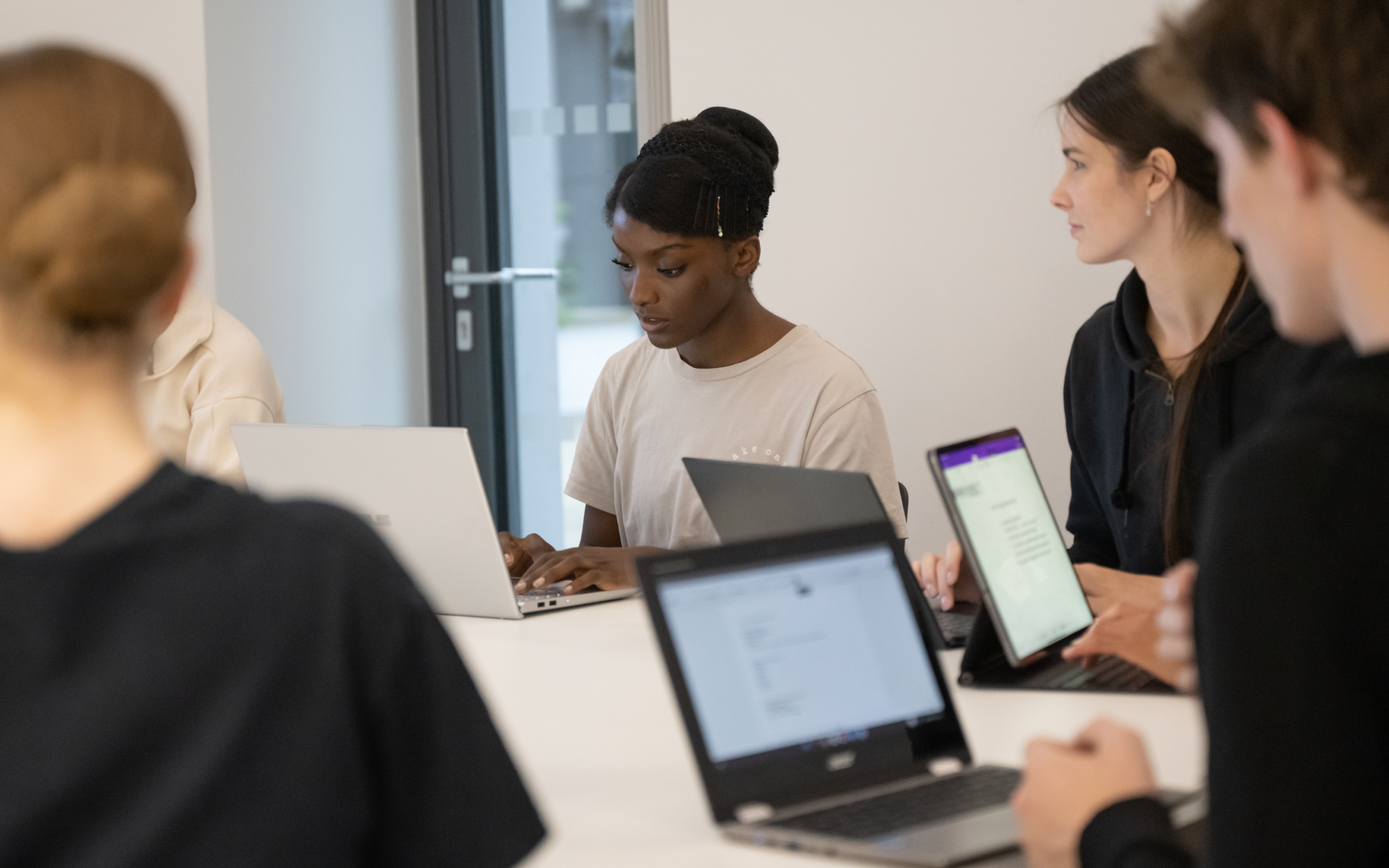 Central School of Ballet recognises that some individuals and communities in our society face obstacles and experience unfair disadvantage. In line with our vision to be an institution which supports an increasingly diverse and innovative, internationally recognised culture of dance in the UK, we are committed to finding ways to address these barriers where we can. We encourage applications to our Undergraduate courses from individuals with the talent, potential and dedication to develop the skills required for a professional career in dance, who are currently underrepresented in higher education.
Eligibility
To be eligible for the scheme, applicants must:
Be UK-Domiciled.
Have no previous experience of higher education / university
Be considering applying to our Undergraduate Courses commencing in September 2024
In addition, applicants must also meet at least one of the following criteria:
Be living in a household with a gross annual income of below £44,000 or which receives means tested state benefits.
Identify as black, brown or from the Global Majority.
Have a declared disability.
Be in care, a recent care leaver or estranged from their family.
Be living in a postcode where participation in higher education is low (our Admissions Team will review this for you).
Have a home postcode which is classified as Quintile 1 or Quintile 2 in the POLAR4 dataset (our Admissions Team will review this for you).
(POLAR4 is a dataset which groups areas of the UK based on the proportion of young people progressing to higher education. Visit the Office for Students' website here, to use the postcode checker.)
Support you will receive 
You will not be required to pay the £60.00 application fee.
An invitation to attend at no cost, online, informal conversations with members of Central School of Ballet team who will offer guidance, support and advice relating to our application and audition process.
Complimentary tickets to Central School of Ballet Winter Showcase in December 2023 and potentially other events or performances throughout the year.
Potential travel bursaries to support travel costs to auditions. Please note, this is dependent on your individual circumstances and will be considered on a case-by-case basis.
If offered a place onto our undergraduate course, you will not be required to pay the course deposit to secure your place.
A payment plan can be made available for the acceptance fee, should you be offered a place.
Individualised support and guidance not only during, but following the application and audition process, regardless of the final outcome of your audition.
How to Apply
Applicants are encouraged to apply directly to the scheme, by completing our online application.
Applications will be considered on a first-come, first-served basis, so early applications are advised.
Application Deadline
Our application deadline for the scheme is Tuesday 2 January 2024.
We kindly ask applicants to refer to our auditions dates, and ensure they submit an application for the Assisted Application Scheme as soon as possible, to ensure relevant support can be put in place ahead of their audition. Central School of Ballet reserves the right to consider late applications at their discretion.
Applicants will be notified by email if their application to the scheme has been successful.
Should you have any questions or concerns about the scheme, please contact:
Joshua Yeardley (he/him)
Senior School Manager
josh.yeardley@csbschoool.co.uk
Maxine Bunting-Thomas (she/her)
Head of Widening and Participation,
maxine.buntingthomas@csbschool.co.uk
We look forward to hearing from you.